One often plans a lot while buying a home. Investing your entire savings into your dream home! But some tiny creatures can cause a huge damage to the structures freaking you out.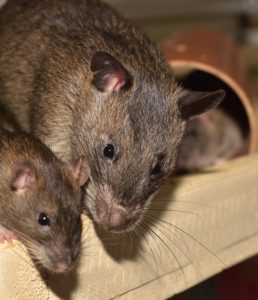 Have you experienced strange rustlings in the night? A number of people are waking to the frightening sound of rats and mice scratching around their homes.
At this time of year, when cold weather forces rats and mice indoors to nest and hunt for food, infestations can multiple, with rodents spreading disease as well as causing damage by chewing through wiring, pipes and brickwork.
Latest news reported is as follows:
UK rat INVASION: 120 million rodents heading straight for Brit HOMES this winter
BRITAIN'S 120million-strong rat population is on the move and heading straight for our homes.
By Robin Cottle │Daily Star │ October 6, 2018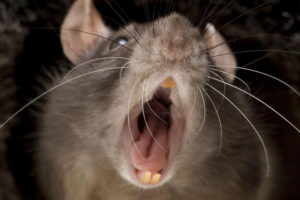 GNAW BLIMEY: Rats are seeking shelter from the cold in people's homes
The disease-ridden vermin are seeking shelter as the cold winter months set in.
Pest control boss Paul Bates says the critters are on the hunt for somewhere "warm and cosy" to build nests.
Call-outs are set to rise by 40% in coming weeks.
The rodent invasion is set to cause millions of pounds worth of damage as they spark fires by gnawing through electric cables and beams.
A "double whammy" of conditions caused by the recent heatwave made rats even more likely to head for our homes, said Paul, of Cleankill Pest Control.
He claimed the scorching heat caused more of them to come out of hiding looking for water.
The expert warned Brits to "act now" and shore up homes as a blast of Arctic air threatens to send temperatures plummeting.
A Cleankill spokesman said: "At a time when we feel like bolting our doors and keeping the cold out, it's not surprising mice and rats try to join us."
Fall can mean home invasions by mice, rats
By Mari A. Schaefer │ Philly.com │October 15, 2018
Ah, fall! Colorful leaves, pumpkin spice lattes, football — and mice infestations.
Those curious little rodents that spent the summer foraging outdoors are now looking for a warm place to cuddle up and nest before chilly weather takes hold.
"We call it the fall invasion," said Dion Lerman, an environmental health program specialist for the Pennsylvania Integrated Pest Management Program. "They follow plumes of warm air coming out of our homes that also carry food scents on them."
About 85 percent of homes in the country, regardless of how modest or elegant, how clean or dirty, have had a mouse run through in the last six months.
Since these rodents are very common most of the people tend to get rid of them by using do it yourself methods like spray, traps, chemicals, ultrasonic repellers, etc. but are they really effective?
Mechanical traps stop working once a mechanical error occurs. The ultrasonic repeller is a device which emits a frequency that is unattractive to the rat's ear. They serve to annoy the rat more than anything but rats can get used to the noise. The commonly used pest repellents contain diethyltoluamide which is harmful to humans and pests. Glue boards and Rat baits are more dangerous because there are cases where people have accidentally stuck to them.
So what can be a novel approach towards these rodent infestations?
We, at C Tech Corporation, manufacture a range of extremely low toxicity, extremely low hazard, and environment-friendly pest repellent products.
Our products are a blend of green chemistry and smart technology.
Our product Rodrepel™ is an extremely low toxic, low hazard rodent aversive. This product acts through a series of highly developed intricate mechanism ensuring that rodents are kept away from the target application. Our eco-friendly products do not kill the target species but only repel them. The product is compliant with ROHS, ROHS2, ISO, REACH, APVMA, NEA, EU BPR, and FIFRA exempted.
The product triggers a fear response in rodents thus protecting the application. It causes severe temporary distress to the mucous membrane of the rodents due to which the pest stays away from the application. The product triggers an unpleasant reaction in case if the pest tries to gnaw away the application. After encountering the above-mentioned emotions, the animal instinctively perceives it with something it should stay away from and stores this information for future reference. The fact that certain rodents are repelled is mimicked by other rodents as well. Thus, the other rodents too stay away from the applications. The unpleasant experience is imprinted within the animal's memory and passed on to its progeny.
The products are available in the form of a solid masterbatch, liquid concentrate, lacquer, and wood polish additive.
The product available in the form of solid masterbatch can be incorporated into polymeric applications like wires and cables, pipes, etc. Thereby making the end application rodent resistant.
The product available in liquid concentrate can be diluted in paints and can be applied over the interior and exterior of the house, garages, etc. The liquid concentrate is compatible with all kinds of paints and solvents.
The already installed cables, pipes, and other application can be coated with our lacquer to protect them from the pests gnawing on this application and thus preventing the damage. The lacquer is a transparent product and it does not wear off easily.
The wood polish additive can be blended with wood polish and applied on the wooden articles and furniture.
Our newly developed product is in the form of a spray which is an easy to use product. It can be sprayed on the infested area to repel the rodents and prevent them from entering the premises.
By using our products, you can get an effective and long-lasting solution against rodent nuisance.
Contact us at technical.marketing@ctechcorporation.com if you're facing problems with rodents and get best remedies to combat the pest menace.
Also, visit our websites:
1] http://www.ctechcorporation.com/
2] http://www.rodrepel.com/
3] http://www.termirepel.com/
4] http://www.combirepel.com/
Follow our Facebook pages at:
1] https://www.facebook.com/Combirepel-411710912249274/
2] https://www.facebook.com/Termirepel-104225413091251/
3] https://www.facebook.com/Rodrepel-120734974768048/
Follow us on our Twitter pages at:
1] https://twitter.com/rodrepel
2] https://twitter.com/termirepel
3] https://twitter.com/combirepel