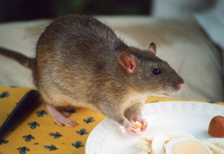 One of the worst nightmares for guests has been an experience of food poisoning after eating in a restaurant or some other hospitality facility. The price a restaurateur pays for not taking care of hygiene and cleanliness of a hospitality facility is very expensive.
Food hygiene ratings have a greater impact over a diner's choice of venue than customer service.
Shiny cooker hoods, stain-free carpets, clean kitchen areas, eating and dining areas, washrooms, and beautiful exteriors – a lot goes into maintaining a hygienic restaurant that's always busy with customers and staff.
An abundant amount of food availability, improper sanitation, leftover food, are the reasons why the pests enter a restaurant.
It's the duty of the restaurant manager to ensure the health and wellbeing of both customers and staff. Without proper hygiene and cleanliness policy in place, a restaurant runs the risk of failing health and safety inspections, contravening compliance laws and falling out of favor with its patrons.
There are numerous instances where restaurants have been closed due to pest infestations and failure to health and safety inspections..
Let us have a look at the news reported for same.
DIRTY DINING: Suburban Delray Beach restaurant temporarily closed for rodents, insects
Sam Smink │ wptv.com │November 28, 2018
A restaurant in western Delray Beach is on this week's dirty dining list.
State inspectors on Nov. 20 say they found employees touching ready to eat food with their bare hands at the Bagel Tree Restaurant located at 6580 W Atlantic Ave.
More than 35 dry rodent droppings and about 15 fresh rodent droppings were found underneath a bread shelf by the water heater at a bagel station. Fresh rodent droppings were also found beneath a dry storage shelf.
Rat in hotpot shocks pregnant woman, shuts down restaurant in eastern China
South China Mornig Post │September 10, 2018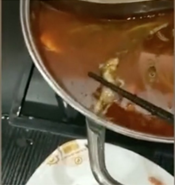 A man from Weifang surnamed Ma said he and his family were eating at the restaurant on Thursday night when, after a few bites, his wife found a dead rat in the soup.
Shanghai-based Kankan News quoted Ma as saying that restaurant staff had told him: "If you are worried about the baby, then we'll give you 20,000 yuan (US$3,000) to abort it."
The woman said she was halfway through her dinner when she found quite a few white worms in the soup. She immediately called restaurant staff who told her they were high protein and swallowed a worm to show her. There were no reports on whether authorities had intervened.
Use of mechanical traps and glue boards is common. But are they effective? The mechanical trap no longer works after an occurrence of mechanical error, while the glue boards are more dangerous when humans and pets are around. Pest control is absolutely dangerous due to their side effects. The toxic chemicals are extremely hazardous to be used near food preparation areas.
So what can be an effective remedy to keep the rodents and other pests away from the restaurants?
At C Tech Corporation we provide you with an effective solution. Our product RodrepelTM is developed by using green technology. It is an extremely low concern, low toxic, low hazard and non-mutagenic animal aversive. It is durable under extreme climatic conditions.
Our product is ROHS, ROHS2, ISO 9001:2000, ISO 14001:1996, APVMA, NEA, EU BPR complaint and FIFRA exempted. Our product does not cause harm to targeted as well as non-targeted species. It just repels them from the applied product. It works on the mechanism of repellency.
RodrepelTM is available in the form of a spray, liquid concentrate, lacquer, wood polish additive, masterbatch.
The RodrepelTM rodent repellent spray is an easy to use product and compatible with most of the surfaces. It can be used by anyone and since it is based on green technology, it is safe to be used around food products.
Liquid concentrate can be mixed in paints in a pre-determined ratio and be applied to the interior and exterior of restaurants, ceilings, storage rooms, washrooms, etc. to repel rodents from the area required.
Our product in the form of lacquer can be directly applied to the already installed application such as furniture, attics, wooden fences, sewage pipes, wires, cables, etc. The lacquer is compatible with most of the surfaces like metal, wood, concrete, polymer, ceramic etc.
Masterbatch can be incorporated into polymeric applications like water pipes, wires, cables, polymeric equipment from restaurants, etc. This would result in the final application being rodent repellent.
Hence by using RodrepelTM in the restaurants, rodent damage can be prevented effectively and considerably.
Contact us at technical.marketing@ctechcorporation.com if you're facing problems with rodents and get best remedies to combat the pest menace.
Also, visit our websites:
http://www.ctechcorporation.com/
http://www.rodrepel.com/
http://www.termirepel.com/
http://www.combirepel.com/
Follow our Facebook pages at:
1] https://www.facebook.com/Combirepel-411710912249274/
2] https://www.facebook.com/Termirepel-104225413091251/ 3] https://www.facebook.com/Rodrepel-120734974768048/
Follow us on our Twitter pages at:
1] https://twitter.com/rodrepel
2] https://twitter.com/termirepel
3] https://twitter.com/combirepel