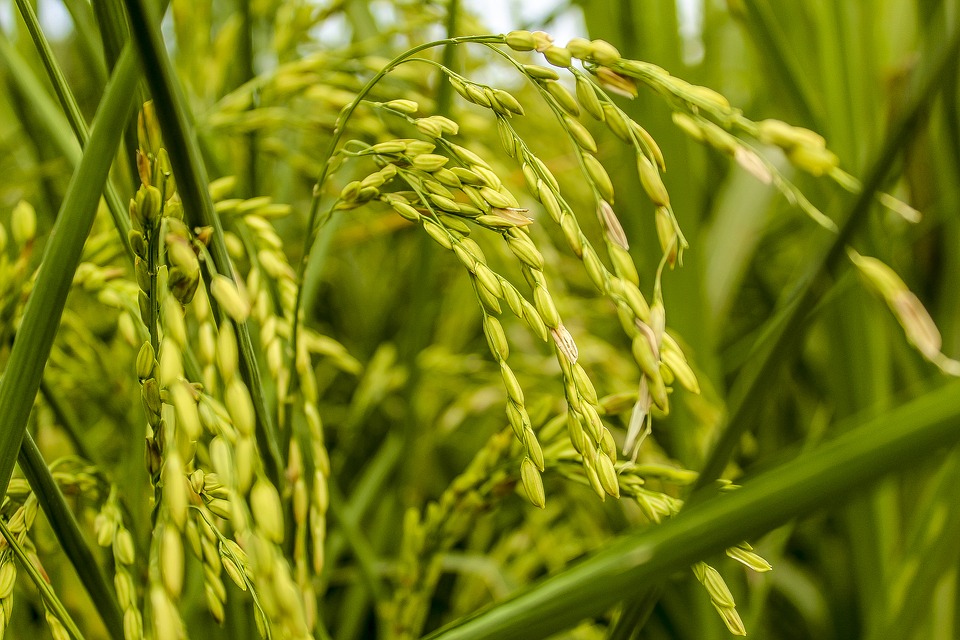 Rats are the major agricultural pest across Asia. Rats are found in the irrigated rice crops, all seasons are favorable for rat's reproduction as well as crop damage. Easy availability of food, water, shelter, and safety are the factors which provide them with optimum breeding conditions.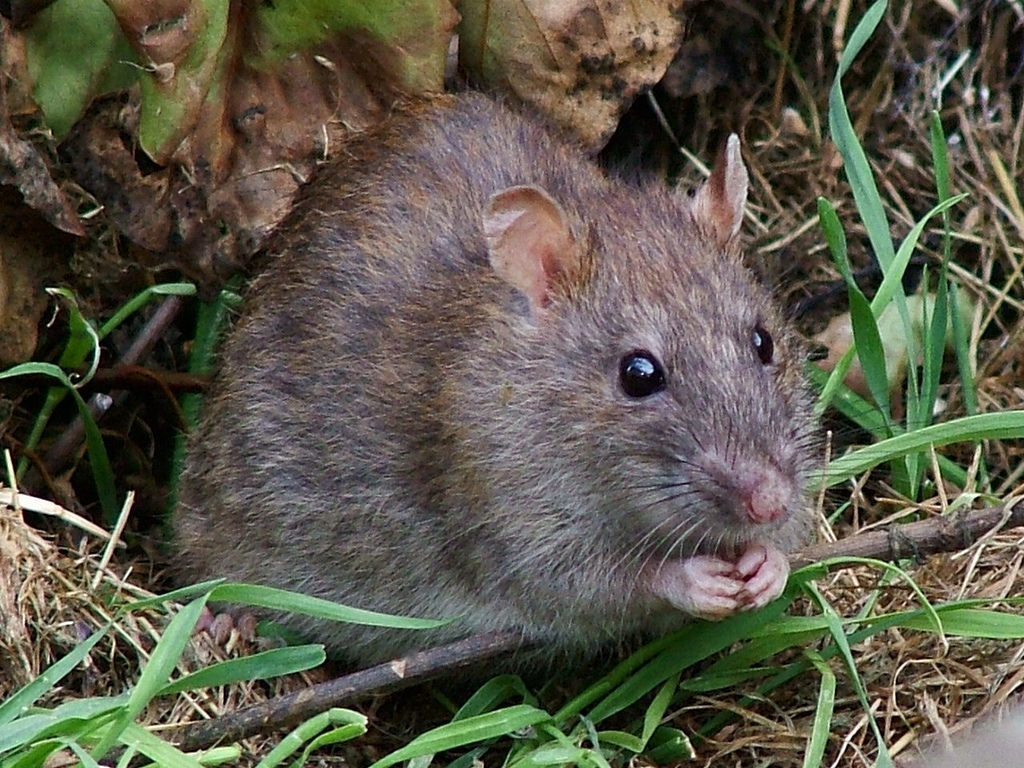 The rice field rats feed at night with the highest activity and at day time they are found among vegetation, maturing fields etc. The rice field rats pull the transplanted plants and they also chop down the young seedlings. At the heading stage when the panicles are visible, the rats feed on them and during ripening stage; they feed on developing rice grains.
Rat damage in the crops can be observed by the following sypmtoms:
Missing germinating seeds
Damaged young seedlings
Missing of plants
Irregular cuttings of stem
Chewed ripening grains
Grain maturity delay
Missing of grains
Missing of panicles
In the traditional farming system, the rats generally cause chronic losses to production in the order of 5-10% per annum. Today it is not unusual for the farmers with smallholder rice farm to report chronic yield losses of 25-30% per annum. In many areas, farmers refuse from planting the second rice crop because of the damage done by rats.
In Asia, there is 5% of rice production loss which amounts to approximately 30 million; enough to feed about 200 million people each year. Post-harvest and pre-harvest losses are probably similar; from this it is clear that rats play an important role in influencing food security and poverty alleviation programs for the poor. Rodent also causes some dangerous diseases which can affect human health badly.
Let's have a look at some of the evidence,
'Di lang leptospirosis! Rat damages Negos rice farms
Farmers in Negros Occidental lost some P8.4 million to rats that infested some 703 hectares of rice farms there from July to August, the Office of the Provincial Agriculturist said.
Provincial Agriculturist Japhet Masculino said crop damage was monitored in four barangays in San Enrique, 11 in Valladolid, and three in Bago City in southern Negros Occidental; and four barangays of Cadiz City in the north.
This affected 507 farmers with a combined rice field area of 703.66 hectares, the OPA said.
Bago City, considered the rice bowl of Negros Occidental, sustained the highest losses at P6.06 million, with 344 farmers and 467.24 hectares affected.
In Valladolid, 89 farmers with 113 hectares of rice farms sustained P1.6 million in losses while in San Enrique, 61 farmers with 112.45 hectares lost P473, 514.
Meanwhile, in Cadiz, 13 farmers with 10.97 hectares sustained P226, 830 in losses.
Oh rats! They're eating away at our rice
KEPALA BATAS: Penang's padi fields are facing a growing and gnawing rat menace that began after the disastrous flooding of the mainland last November.
The ricefield rat (Rattus argentiventer), which can produce five to 10 offspring each month, has been ravaging padi fields in Kepala Batas.
To date, these rats have decimated crops in nearly 29ha in Paya Keladi belonging to 50 farmers, said Integrated Agriculture Development Area (IADA) Penang director Mohd Nazri Abu Seman.
Traditional approaches to rodent population and damage management have relied on direct reduction of populations using fumigation, rodenticide baits, rodent traps which is of no use.
We need to come up with the solution to increase agricultural need.
We, at C Tech Corporation, manufacture a range of extremely low toxicity, extremely low hazard, and environment-friendly pest repellent products.
Our products are a blend of green chemistry and smart technology.
Our product Rodrepel™ is an extremely low toxic, low hazard rodent aversive. This product acts through a series of highly developed intricate mechanism ensuring that rodents are kept away from the target application. Our eco-friendly products do not kill the target species but only repel them.
The product triggers a fear response in rodents thus protecting the application. It causes severe temporary distress to the mucous membrane of the rodents due to which the pest stays away from the application. The product triggers an unpleasant reaction in case if the pest tries to gnaw away the application. After encountering the above-mentioned emotions, the animal instinctively perceives it with something it should stay away from and stores this information for future reference. The fact that certain rodents are repelled is mimicked by other rodents as well. Thus, the other rodents too stay away from the applications. The unpleasant experience is imprinted within the animal's memory and passed on to its progeny.
The products are available in the form of a solid masterbatch, liquid concentrate, lacquer, and wood polish additive.
Our Rodrepel™ masterbatch can be incorporated in the agricultural films, polymer mulches, greenhouse films, polymer sprinklers, irrigation pipes, plastic parts from pumps and tractors used in the fields.
The product available in liquid concentrate can be diluted in paints and can be applied to already installed cables and wires, fence and tree guards, the coating of walls and other entry points. The liquid concentrate is compatible with all kinds of paints and solvents.
The already installed cables, pipes, and other application can be coated with our lacquer to protect them from the pests gnawing on this application and thus preventing the damage. The lacquer is a transparent product and it does not wear off easily.
The wood polish additive can be blended with wood polish and applied on the wooden articles and furniture.
Our newly developed product is in the form of a spray which is easy to use the product. It can be sprayed on the infested area to repel the rodents and prevent them from entering.
By using our products, you can get an effective and long-lasting solution against rodent nuisance.
Contact us at technical.marketing@ctechcorporation.com if you're facing problems with rodents and get best remedies to combat the pest menace.
Also, visit our websites:
1] http://www.ctechcorporation.com/
2] http://www.rodrepel.com/
3] http://www.termirepel.com/
4] http://www.combirepel.com/
Follow our Facebook pages at:
1] https://www.facebook.com/Combirepel-411710912249274/
2] https://www.facebook.com/Termirepel-104225413091251/
3] https://www.facebook.com/Rodrepel-120734974768048/
Follow us on our Twitter pages at:
1] https://twitter.com/rodrepel
2] https://twitter.com/termirepel
3] https://twitter.com/combirepel