It is very important to know your enemies. Be it humans, four-legged animals or furry mammals and insects. When we think of enemies we generally relate to some part of our brain which has amounted to the feeling of hatred. The same hatred is felt by humans towards the furry animals called rodents. They scurry around in search of food, destroying everything in their way. These rodents are present all around the world. But in some parts of the world, their infestation is very high.
Let us see the top 10 most rodent-infested areas or cities in the world.
1. Deshnoke, India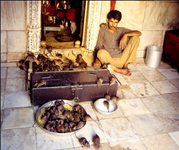 In northwestern India, you'll find the city of Deshnoke, home to a place of worship called the Karni Mata Temple. What's interesting about this temple — and what makes it a fitting addition to the list — is that it's positively packed with rats. Some 20,000, in fact. Not only are they welcomed, but they're also worshipped.
2. Rat Island, the Aleutians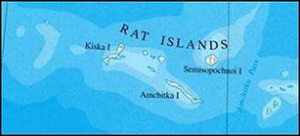 Rat Island, part of the Aleutian Islands, is just one example of an island habitat devastated by invasive rats. About 90 percent of the world's islands have been overrun by rodent stowaways, which can spell disaster for native species especially seabirds.
Happily, however, the name "Rat Island" is now technically a misnomer. Although rats enjoyed the run of the place starting in the 1780s when a shipwreck dropped some ashore, they were officially eradicated in 2010 after years of dedicated conservation efforts. Now birds are starting to reclaim this previously rat-infested stomping ground and slowly grow in numbers
3.  Paris, France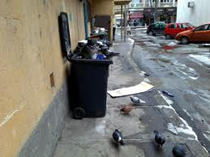 Rats show no respect for famed romantic locales, either. In 2008, Paris officials estimated the city's rat population had reached 8 million, and since only about 2 million people make their homes in Paris proper, that meant there were about four rats pounding the pavement for every Parisian.
Below given is the link to the article posted on April 17, 2013 in The Local, Frances news in English. It states the Rat menace which has infested Paris and is giving the Police nightmares.
http://www.thelocal.fr/20130417/paris-police-launch-yearly-rat-extermination-season
4.  London, England
Rats are also a big issue in London. Like the Seine in Paris, the River Thames has long been a major rat-magnet. But lately, rats have been thriving more than ever due to construction efforts for the 2012 Olympics and the aftereffects of the economic recession — more abandoned properties mean more places for rats to roost undisturbed.
London's rats are also getting bigger than ever, at least partially thanks to increased littering — especially of the fast-food variety — by on-the-go Brits. Some big squeakers are reportedly growing up to double the usual size.
In the below giving article, dated 12th November, 2013, a very unfortunate incident is highlighted. A 16 month old baby was attacked by a foot long rat in the area of North London.
http://www.mirror.co.uk/news/uk-news/baby-mauled-by-rat-in-north-london-1439344
5. Mumbai, India
Black Death or Bubonic Plague, officially declared as wiped out nearly 30 years ago by the Indian government, still poses a real threat to the country and to Bombay (Mumbai) in particular.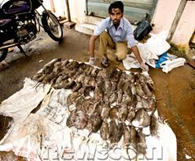 The sprawling metropolis plays host to tens of millions of rats, which carry the disease via their fleas and hence pose a danger to the city's population.
In this city thousands come from all over India in search of Jobs. It is said that there are more people in Mumbai alone than whole of U.K. There are huge infestations of rodents in many parts of this amazing city.
Below given is an article where the rats from Mumbai were found in an international flight to Doha unawares by the staff of the air plane.
http://www.mumbaimirror.com/mumbai/others/Indias-latest-export-to-Doha-Rats-from-Mumbai/articleshow/22150825.cms
6. Baltimore, Md.
Baltimore's rat problem is bad enough that at one point, rats tunneled so intensely beneath a particular area of pavement that when garbage collectors drove over it, their truck sunk up to its axles. Rats in the vicinity took full advantage of the mishap and swarmed the truck, gorging on the garbage inside.
Baltimore also enjoys the dubious distinction of being a hotspot for rat-related research, beginning during World War II and continuing today, much of it carried out at Johns Hopkins University.
The following article posted in The Washigton Post speaks about the Rat menace in Baltimore.
http://articles.washingtonpost.com/2013-06-19/lifestyle/40115896_1_dead-rat-charm-city-rowhouses
7. New York City, USA
Incidents of unexpected rat appearances are frequently broadcast out of the Big Apple. Take the KFC/Taco Bell ratscapade of 2007. At a KFC/Taco Bell fast-food outlet located in Greenwich Village, a pack of rats drew big crowds and camera crews after they were discovered nonchalantly scurrying around the main eating area of the restaurant before it opened for the day. Word later got out that they regularly made themselves at home in the food prep area, too. Not pleasant information for frequent patrons, especially when news broke that the restaurant had several past rodent-related violations.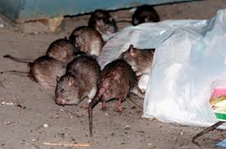 Like many densely populated areas, New York City has a prevalence of rats. Politicians and health authorities actively pursue policies and programs to manage the rat population. The exact number of rats is unknown, but it is estimated that there are at least as many rats as people. The city's rat population is dominated by the Brown rat and Black rat.
Studies indicate that within the United States, this city is particularly well-suited for rats, taking into account such variables as (human) population patterns, public sanitation practices, climate, housing construction standards, etc. However, experts consider that the actual population varies, depending on climate, sanitation practices, efforts to control the population, and season.
Following article was posted in the CBS New York news Website.
http://newyork.cbslocal.com/2013/07/31/neighbors-rats-have-ruined-park-in-woodside-queens/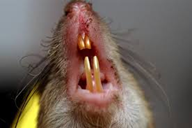 Rats like to live where people live. They quickly adjust to the neighborhood. Rats can thrive on just an ounce of food and water daily, so when they enter a neighborhood and gain access to meat, fish, vegetables, and grains, they will stay. Rats prefer to feed in and around homes, restaurants, and businesses. But they will settle for scraps from trash bags and cans, private yards and what they find at the community refuse disposal and transfer station. Rats get the shelter they need from tall weeds and grass, fences and walls, rubbish piles and abandoned appliances.
Basically, they are found everywhere where they can find food and shelter. To eradicate this problem we at C Tech Corporation have come up with a viable solution. We have come up with a product named Rodrepel®™.
Rodrepel®™ is an extremely low toxicity and extremely low hazard, and environmentally safe anti-rodent additive for master batches specially developed for a range of polymeric and coating applications including films, wires, and cables. It is also effective in case the target species is birds and other animals. It is compatible with nearly all polymeric bases such as PVC, LDPE, HDPE etc.
It is also available in lacquer and liquid form and can be easily coated onto an application to repel the rodents. The best part about this product is that it works on the mechanism of repellence and does not kill the target species. i.e. rodents, thus being in accordance with the need of the century, Sustainability and green chemistry.
Contact us at technical.marketing@ctechcorporation.com if you're facing problems with rodents and get best remedies to combat the pest menace.
Also, visit our websites:
http://www.ctechcorporation.com/
http://www.rodrepel.com/
http://www.termirepel.com/
http://www.combirepel.com/
Follow our Facebook pages at:
1] https://www.facebook.com/Combirepel-411710912249274/
2] https://www.facebook.com/Termirepel-104225413091251/
3] https://www.facebook.com/Rodrepel-120734974768048/
Follow us on our Twitter pages at:
1] https://twitter.com/rodrepel
2] https://twitter.com/termirepel
3] https://twitter.com/combirepel