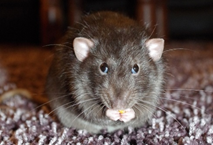 One often plans a lot before buying it, let it be the car model or the car type! After these all efforts made to buy a car, imagine the car being attacked by pest like rodents! Such a mishap isn't it!
Nearly every car is susceptible to have small holes or gaps. But the rodents are able to make an entry when through such tiny holes.
Mice and rats do not hibernate, so they're an all-season nuisance. And the longer and colder the winter nights get, the more attractive your home, garage, or workplace becomes to these rodents. Mice and rats are always looking for food, as well as somewhere warm and dry to nest. Since damage can be caused very quickly, you need to be on the lookout for early warning signs of a rodent infestation in your vehicle. Droppings under the hood are an obvious clue, but you should also watch for items that may have been dragged in, including twigs and leaves for building a nest and edibles like pet food or bird seed. If you suspect that you have a rodent issue, you can do a cursory inspection of your vehicle and its surrounding area. Check under and around your vehicle with a flashlight for droppings and small urine puddles, and look in your engine compartment for chew marks. You'll soon notice if something isn't quite right.
Vehicles possess the ideal attributes that attract rodents, including shelter and built-up warmth from commutes. With rodent populations well established in virtually every neighborhood it's not just a matter of chance, but a matter of time, before a home encounters an infestation.
The rodents chew the wires and cables, fuel reservoirs, ducts, cable carriers, seats, etc. from the cars causing a nuisance. Replacement of these vital parts from the cars is expensive.
Many examples of rodent damage to the cars are available and a few can be seen below:
Class-Action Lawsuits: Car Wires Attract Rodents, Cause Thousands in Damage
By Susan Hogan and Meredith Royster
Published at 10:50 PM EDT on Apr 5, 2017
A class-action lawsuit was filed this week on behalf of thousands of Toyota owners who say rodents are eating car wires coated with soy-based materials, causing thousands of dollars in damage.
"Toyota incorporates soy- or bio-based ingredients in the wiring that bait rodents – including rats, squirrels and other animals," the lawsuit says. Honda is facing a similar suit.
In an effort to reduce waste, some car manufacturers wrap wires in a soy-based material.
Rupert Welch of Falls Church, Virginia, was surprised to learn what caused his car trouble three times over the course of a few weeks. Rodents had a feast at his expense, causing $10,000 in damage.
"I took the car back, but the next day all the lights went on, and the car wouldn't start, and I had to call a tow truck," Welch said.
Some car owners want the auto manufacturers to foot the bill for the repairs.
Rat damaged car engine leads to $15K repair bill
Gnawing problem 'the worst we've ever seen'
By Cathy Kearney · CBC News · Posted: Sep 29, 2017
Juan Recacarren has been fixing cars in his Richmond garage for more than 20 years, but in all that time he hadn't seen the scale of damage rats could cause — until this spring.
The owner of a Porsche Panamera had stored his car in a garage over the winter — but when it didn't start up in the spring, it was towed to Recacarren's shop.
"We found lots of damage in the wiring and engine bay — there was a lot of damage in the suspension area, and some of the exhaust wiring," said Recacarren. "Basically there was damage everywhere."
The damage so extensive, the repair bill totaled $15,000.
Different ineffective methods are used to keep the pests away from the cars. Various sauces, electronic devices, mothballs etc. are used. But they have failed from preventing the rodents from gnawing the car wires and other components.
We at C Tech Corporation have come up with a viable solution to this problem.
Our product Rodrepel™ is an extremely low toxic, non-hazardous rodent aversive. This product acts through a series of highly developed intricate mechanism ensuring that rodents are kept away from the target application. Our eco-friendly products do not kill the target species but only repel them. The product is compliant with ROHS, ROHS2, ISO, REACH, APVMA, NEA, and FIFRA exempted.
The product triggers a fear response in rodents thus protecting the application. It causes severe temporary distress to the mucous membrane of the rodents due to which the pest stays away from the application. The product triggers an unpleasant reaction in case if the pest tries to gnaw away the application. After encountering the above-mentioned emotions, the animal instinctively perceives it with something it should stay away from and stores this information for future reference. The fact that certain rodents are repelled is mimicked by other rodents as well. Thus, the other rodents too stay away from the applications. The unpleasant experience is imprinted within the animal's memory and passed on to its progeny.
The products are available in the form of solid masterbatches which can be incorporated as a polymer additive in the cables used for various applications to make them rodent resistant. The masterbatch can be incorporated in polymeric wires and cables, electric switches and appliances while they are manufactured.
The already installed cables, electric junction boxes, cable carriers, and ducts, etc. from the cars can be coated with our lacquer to protect them from the pests gnawing these applications and thus preventing car accidents. The lacquer is a transparent product and it does not wear off easily.
The liquid concentrate can be used by mixing it with the paints in a pre-determined ratio and applying it over the interior and exterior of the cable rooms and control rooms.
By using our products, you can get an effective and long-lasting solution against pest nuisance.
You could thus contribute to us in using products which are eco-friendly thus causing no damage to the environment.
Contact us at technical.marketing@ctechcorporation.com if you're facing problems with rodents and get best remedies to combat the pest menace.
Also, visit our websites:
http://www.ctechcorporation.com/
http://www.rodrepel.com/
http://www.termirepel.com/
http://www.combirepel.com/
Follow our Facebook pages at:
1] https://www.facebook.com/Combirepel-411710912249274/
2] https://www.facebook.com/Termirepel-104225413091251/
3] https://www.facebook.com/Rodrepel-120734974768048/
Follow us on our Twitter pages at:
1] https://twitter.com/rodrepel
2] https://twitter.com/termirepel
3] https://twitter.com/combirepel